About TiaT
Threshold Inspection & Application Training Europe B.V., or TiaT Europe B.V., was founded in 1999 by 3 experienced NDT specialists. The founders are from the aviation industry in the Netherlands.
In the course of the years TiaT Europe B.V. has grown and, in addition to aviation, has specialised in industry. As a result, TiaT Europe B.V. has a large number of experienced level 3 specialists.
Because of this growth, TiaT Europe B.V. is your professional partner in the field of non-destructive testing (NDT). We are happy to assist you in virtually all aspects of non-destructive testing, such as:
NDT Trainings
The training programs meet the requirements of ISO 9712, SNT-TC-1A, AND 4179 and NAS 410, for both the equipment-steel construction industry, aviation and railway maintenance.
NDT Inspections
The Inspections Department is responsible for conducting aircraft inspections on a daily basis, both on-site and in-house, with regard to penetrant, magnetic, radiography, ultrasonic and eddy current.
Engineering or Consultancy
Our engineers provide engineering support and consultancy in the field of development of procedures and "written practices", new techniques and preparation of NADCAP and EASA audits.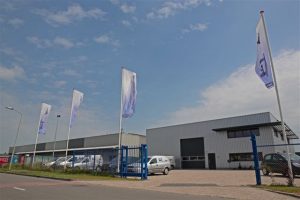 In a world that revolves around development, innovation and growth, quality is an increasingly important theme. In April 2016 TiaT Europe B.V. was taken over by the world's leading company TEAM Industrial Services. With the realisation of a stronger European market position, we can implement our services both nationally and internationally with the same, uniform and high standards.